Films 2020
Feature-length film
Red Bracelets – The Beginning (dir. F.Binder, Germany, 2019, 115 min., 12+)
Six teenagers cannot lead a normal life like their friends: instead of playing football, meeting up with friends, going to school or spending time with their families, they are stuck in the hospital for a long time. Although they suffer from different diseases, the members of the "Red Bracelets" share a common wish: to spend their youth as normally as possible. Leo, Jonas, Emma, Alex, Toni and Hugo all learn about the value of friendship in this dire and extraordinary situation and the change from joy to sorrow on a daily basis creates a unique bond between them. While experiencing life and death, their first great love and going on nightly expeditions through the hospital, they form the "Red Bracelets" and patients with different fates and personalities eventually become best friends.
Vesuri (dir. V. Lagunov, A. Yakimchuk, Russia, 2019, 88 min., 12+)
The film opens a little-known page in the history of the Great Patriotic War — the difficult days of the occupation of Soviet Karelia by the Finns. The story is based on the recollections of juvenile prisoners of Finnish resettlement camps.
The main characters are the girl Zhenya, Petya and Serega. By fate, they find themselves in the camp. The guys understand that their childhood is over, and they must survive in order to defend their homeland and loved ones behind the barbed wire, despite hunger, illness and fear. So, Zhenya and her friends save the captain of the Red Army, confront not only the cruel commandant of the camp, Major Virtanen, but also the local bully who went into the service of the Finns, Vaska Solovey.
The Battle (dir. A. Abbasov, Russia, 2019, 85 min., 6+)
A street dancer Anton is making a fast career: his team wins all the battles, he is a recognized choreographer and all his future depends on dance. However, an accident destroys all his plans. Anton loses his hearing, and all hopes with it. Finding himself in an empty and strange world of silence, Anton gradually realizes that this is not the end. His passion for dance, the will to win and his love of life show him a new way to his cherished dream. And his greatest battle is yet to come.
Cry of Silence (dir. V. Potapov, Russia, 2019, 97 min., 6+)
February of 1942. Leningrad is in blocade. Katya – the young heroine of the film, has saved three-year old boy.


My Little Sister (dir. A. Galibin, Russia, 2019, 95 min., 6+)
As far back as Yamil can remember, the war was always. But Yamil is waiting for its end, because then his Father, known to the boy only through photos and letters, will be back home. One day his Mother goes to a distant city and brings a silent girl Oksana. Mother also brings his Father's order to take care of Oksana as if she were his sister.
The Earth Side of the Moon (dir. A. Kim, Russia, 2019, 70 min., 6+)
The film The Earth Side of the Moon is an amazing story full of adventure told in the style of a fantasy novel written in the 19th century. A giant wave here, for instance, is capable of hurling a person from the Earth to the Moon. And it is possible for Moon dwellers to live there. And, it so turns out, these Moon dwellers have the exact same problem of fathers and sons as on Earth. Using adventure fantasy as the narrative format the authors of the film talk with the viewers about the intergenerational relationship issues, trying to look deep into the next generation of humans and find the eternal bond between generations that makes progress in continuance possible. This bond, of course, is love.
Following the dream (dir. I. Gobozashvili, Russia, 2019, 72 min., 12+)
A story about parental love and teenage ambitions. About two young destinies united in one by chance meeting.
A childish adult, an adult child (dir. S. Tyutin, Russia, 2020, 90 min., 6+)
Moscow. Present days 25 year old Alice doesn't want to become an adult. She dreams to travel the world all her life. For Alice, India or Cambodia are Wonderlands, where she could live carelessly. To earn money for the trip, Alice becomes a nurse in a kindergarten. There she meets a 6 year old blogger Nina, who has half a million followers. Alice likes Nina's father. Being very inventive, intelligent, but jealous, Nina makes Alice's life unbearable. However, facing the real responsibility for children, Alice manages to become an adult while Nina returns her childhood.
The Time Guardians (dir. A. Nikolaev, Russia, 2020, 95 min., 6+)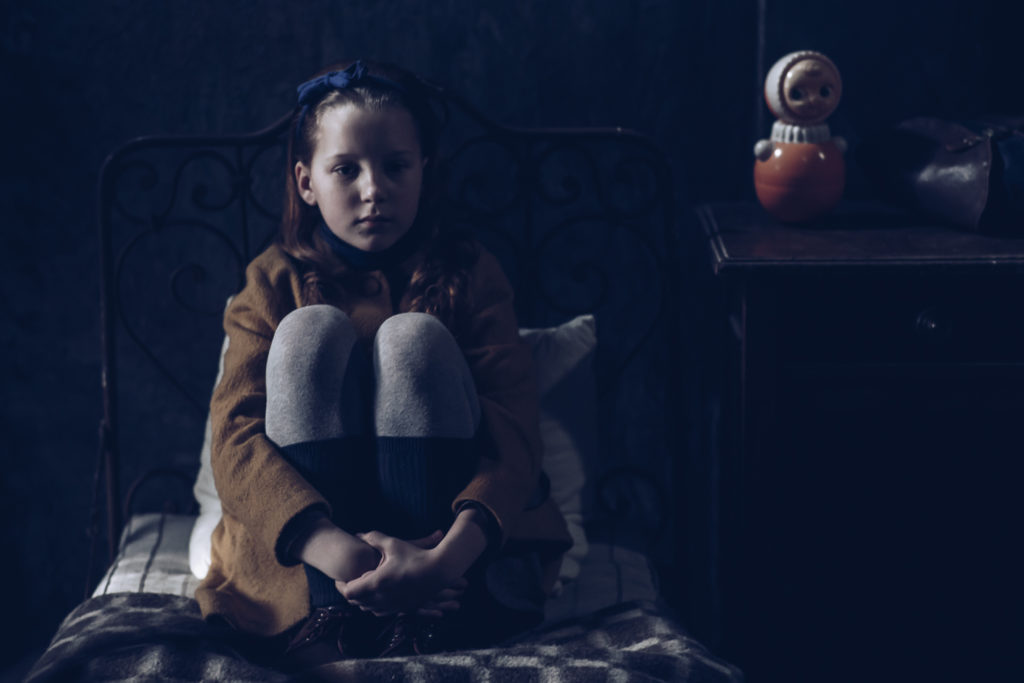 An exciting phantasmagorical mystic tale set in classical St. Petersburg. A girl Ksyusha is adopted into a family of a writer and an artist. She finally got fortunate. But having been in a car accident, the girl finds herself in the Dark City, where along with her magical assistant Paramon, she must overcome evil witchcraft and rewind the city clock to stop the Witch and her black army from taking over the city. Will the girl succeed in finding the Time Keyand rewind the clock? Will happiness return to her new family?
Artifact (dir. A. Oleinik, Russia, 2020, 93 min., 6+)
Pasha is an excellent student who lived up to the 7th form without doing anything forbidden. He only tried to become famous on the YouTube… Bit one morning Pasha'a life changes totally: first, his father, who is a silent and harmless museum worker disappears. At the school morning meeting Pasha' s sworn enemy attacks him. Then Pasha finds two suspicious policemen at his flat and in his smartphone — messages from an unknown Captain Geek. Pasha sets off in search of his father in a company of that very sworn school enemy, handsome and sneaky guy Ilya. A long road awaits the children along with the non-childish adventures.
Chuskit (dir. P. Ramasubban, India, 2018, 90 min., 6+)
Chuskit's childhood takes place in a remote village. She dreams of going to school, but as a result of an accident she is forced to live within four walls under the supervision of a strict grandfather. The girl is constantly quarreling with him, and the situation in the house is heating up more and more every day. The parents of the girl, as well as the older brother, are drawn into the conflict. They try to support Chuskit in her desire to learn, but they are also unable to oppose the eldest in the family. The main character faces a choice - either to convince her grandfather, or to accept the reality he chose for her.
My Grandpa is an Alien (dir. D. Zarkovic, André Skop M., Croatia, 2019, 79 min., 6+)
The life of a little girl named Una turns upside down when her grandfather is abducted by aliens. In the basement of her house she accidentally finds out that grandpa is himself an alien whose ship fell on the Earth a long time ago. His pilot, a grumpy little robot, stayed here as well. The two of them have less than 24 hours to find grandpa and save him.
Alfons Jitterbit - Countdown to chaos (dir. M. Schlitzer, Germany, 2019, 93 min., 6+)
What would Alfons Zitterbacke (Jitterbit) do to be a great athlete, a super student and an astronaut, just like Alexander Gerst? But his world doesn't look like that. It seems that everyone turned against him. Unfair teachers, vicious classmates and a very strict father generally makes life miserable for him – when suddenly the boy has the opportunity to go to the cosmonaut camp: at last he can show the world what a genius inventor he is! – especially Emilia, the new girl in class. Alfons Jitterbit is an action-packed comedy about friendship, outer space, fathers and sons and the best plans for building rockets.
About Lyolya and Min'ka (dir. A. Chernakova, Russia, 2020, 85 min., 6+)
When Minka leaves to visit his older sister Lyolya, now a grown woman with 6-year old twins Petya and Fedya, everything on the journey reminds him of funny stories from their childhood past. What he does not know is that the twins' prank has put Lyolya in serious trouble. And only Minka's arrival and the neighbour's steam engine can save Lyolya from prison. Based on children stories by Mikhail Zoshchenko.
Feature short film
The Group of Eight (dir. I. Sosnin, Russia, 2020, 21 min., 0+)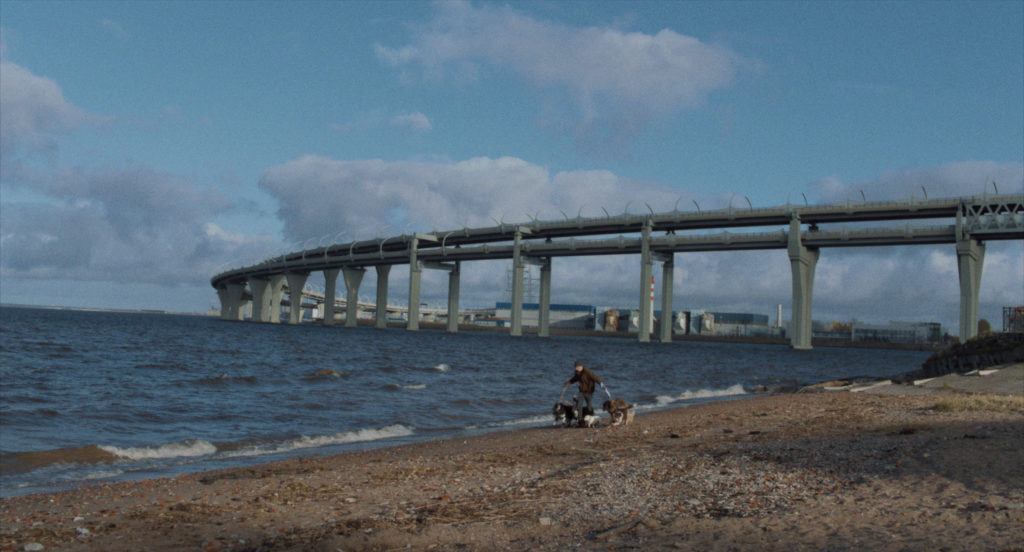 An ordinary hard-worker Ivan works on improving the city that will soon host the summit. One day he finds out that the city authorities decided to clean up the streets from stray dogs. Ivan makes a decision to help his four-footed friends.
Mentor (dir. V. Zolotov, Russia, 2019, 30 min., 12+)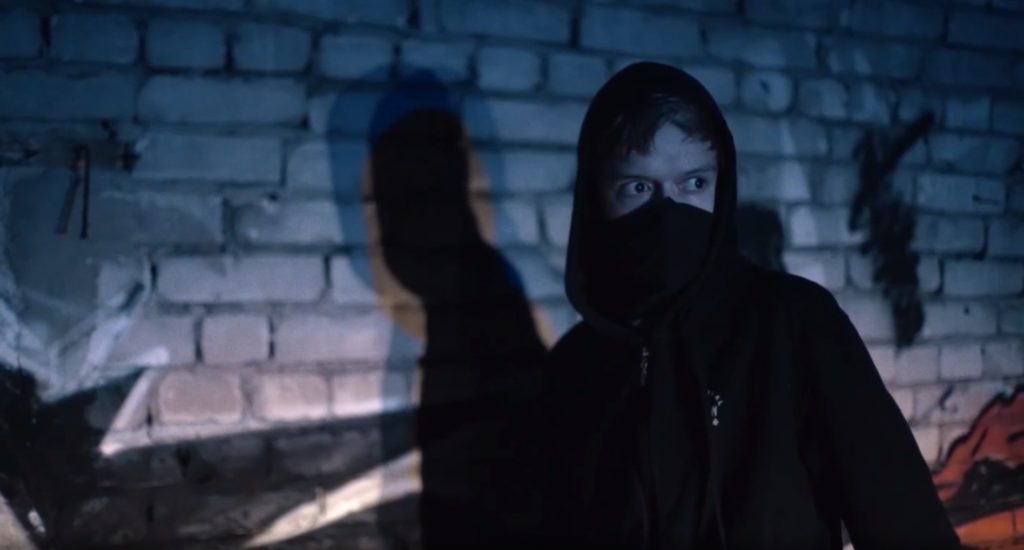 The manager of rehabilitation center becomes a mentor to young orphan. Who have been miraculously saved from some car accident, also lost his parents in that same accident. Can mentor help overcome this time of crisis and bring back the will to live…?
Ivan Packetny (dir. E. Nakhabtsev, Russia, 2018, 5 min., 12+)
Ivan Packetny. This is not a real surname, no one remembers the real one for a long time, even Ivan himself. The fact is that for him the main purpose of all existence is his collection. But he collects neither stamps nor coins. Ivan collects packages.
Ordinary for us — but for him every package is special, because, as Ivan says: "The meaning of life is not to collect all the packages, but to get one, which will overshadow everything in the world."
When we open the gates of the sky (dir. P. Bykovchenko, Russia, Kyrgyzstan, Kazakhstan, 2020, 7 min., 12+)
An inquisitive boy asks his grandfather about a man whose monument he diligently cares for. Who is this man?
Waiting for you (dir. E. Justus, Russia, Spain, 2018, 12 min., 6+)
For more than 60 years, every year on the same day, Martha comes to the fortress of Santa Barbara to meet her long-lost brother during the Spanish Civil War.
Unchildren's home (dir. D. Rudakov, Russia, 2019, 17 min., 12+)
This story is about throwaway children who have found their family in a lonely woman Zoya and in children of their kind. They are crowded in the same house with strict rules, and the child protective services specialists think these conditions are unsuitable for living. These children have found their home in such a family orphanage. But government officials, either longing to shine at work or feeding their egos or being simply good-hearted, want these children to be in the "farms for orphans and poors." There are the lonely woman bringing up ten children on the one side and child protective services specialists- on the other. The film is about national and human acts, moral courage and team spirit. Film raises the questions with complex answers.
At a Height (dir. K. Darovskikh, Russia, 2020, 28 min., 12+)
Kirill is a city romantic, a roofer. His mother and older brother are trying to convince him to find a stable job, but he wants to hear none of that. Stubbornly following his dream, he tries to organize the first concert on the roof.
Lucky ticket (dir. A. Korf, Russia, 2019, 15 min., 6+)
Hurrying to the exam, the seven-year-old violinist finds himself in a Moscow tram alone, without a grandmother. In the tram he is being forced to pass the much more important exam than the one he is going to.
Ecology lesson (dir. I. Sosnin, Russia, 2019, 19 min., 0+)
This is the story of a biology teacher who teaches his students to protect nature. He starts with a separate garbage collection and then opposes the construction of a mall in the park and tries to save it.
The script of the film was written based on a real story in Yekaterinburg. Citizens protest against the construction of the temple on the site of the park.
Hey, Gray (dir. N. Khozyainov, Russia, 2020, 13 min., 12+)
At death's door, a thriving businessman meets his old dog Grey, which he heartlessly threw out on the street many years ago…
The Comet (dir. I. Obidova, Russia, 2020, 13 min., 0+)
Eleven-year-old Polina invites her father to watch a comet which can't be seen through his apartment's windows. Seeing the girl has come to his place that cold night without warning, all alone, scared father drives her to her mother's house.
On the way there, he says that some people will ask her about mum and dad tomorrow and asks Polina to tell them about her late-night trip to his home. But she is preoccupied with thoughts of the comet and suggests watching it together through her room's window.
Heaven is not for everyone (dir. P. Pantin, Russia, 2019, 30 min., 12+)
Who will comfort you after your first loss? Of course, father. Dad can easily make you laugh, a cheerful, full of life man that makes every day with him a holiday. Even the funeral of common dove-birdy turns into a performance with thurible and holy water. The Dove is buried according to the traditions, and it's a miracle! It flies out of the ground. Maybe there's nothing horrible in death and everyone who dies gets to Heaven.
My name is Petya (dir. D. Binevskaya, Russia, 2019, 15 min., 12+)
On a deep winter night, a mother with two small children ends up in an isolated box in an Infectious Disease Hospital. The strange events begin to happen with the women and it turn her whole life upside down.
Full-length animated film
Fixies vs Crabots (dir. V. Bedoshvili, Russia, 2019, 85 min., 6+)
Professor Eugenius is a brilliant scientist and very good friend of the Fixies. He kept their secret under the wraps all these years. Erica, a scientific rival of Professor Eugenius, accuses Eugenius of lying. Erica found out about Eugenius's friendship with the Fixies, and now claims that he owes all his scientific merits to them! She grants Eugenius a chance to prove his intelligence – a fair duel. Professor Eugenius can cooperate with the Fixies, while Erica will use the help of her little crabots.
Three Herous and the Crown Princess (dir. K. Bronzit, Russia, 2018, 75 min., 6+)
The Prince of Kiev is ready to appoint an heir to the throne, but there's one little thing – who might it be? A relative, a friend or maybe some foreign princess? It didn't take long for the Prince to choose his niece and almost a princess – Zabava. She now studies with her husband Yelisey (do you remember Dobrynia's faithful student?) in a faraway country – Tsar Grad, where the cunning Vasilevs is the king. To get the princess to the throne back home, three heroes go to the distant land with the chief court Horse – Julius.
Spase Dogs. Tropical adventure (dir. I. Evlannikova, Russia, 2019, 75 min., 6+)
Soviet scientists discovered on the bottom of the Black Sea an amazing find with the help of an echolocation: an apparently man-made structure, probably a whole city. Belka and Strelka, the first astronauts, are sent to investigate this mysterious object. As deep divers, they descend to the depth and discover the beautiful, high-tech and culturally developed city which is inhabited by animals who are extinct on the surface of the Earth. Preforming another heroic mission, space dog, as well as their friends, help to prevent the destruction of unique animals and an underwater city.
Sheep and Wolves: Pig Deal (dir. M. Babenko, V. Nikolaev, Russia, 2019, 74 min., 6+)
The united village of sheep and wolves leads its steady and peaceful life when two unexpected guests suddenly arrive – a Polar fox and a small ewe. No one has expected them to bring along any mortal danger. Grey, the new leader of the united tribe, now has to convince the sheep and wolves that you can deal with any big problems or serious challenges only by working together – because power is in unity!
Harvie and the Magic game (dir. M. Kotik, I. Evlannikova, Russia, Czech Republic, Belgium, 2018, 75 min., 6+)
Harvie is a clever and good –humored 10-year old boy, who is passionately willing to do only one thing in his life –to finish last level of incredible complicated computer game. Then his name will get in the cherished Hall of Fame, the bullies from his school 'll acknowledge him, and even his absent-minded father, mister Spejbl, will be finally proud of him. But victory in the computer game became only beginning of the real journey into the long forgotten world of an old city's toy shop for Harvie, his loyal dog and clam neighbor…
Animated short film
He can't live without cosmos (dir. K. Bronzit, Russia, 2019, 16 min., 12+)
This story is about mother and son. It is also about love and human destiny.
Ties (dir. D. Velikovskaya, Russia, Germany, 2019, 7 min., 12+)
There are strong relations between parents and children. The main character of the film, a young girl, leaves home to see the world. But her parents' world is so closely connected with her, that her departure threatens it. Such a connection appears to be destructive.
Peter-baas (dir. A. Zhakulina, Russia, 2019, 7 min., 0+)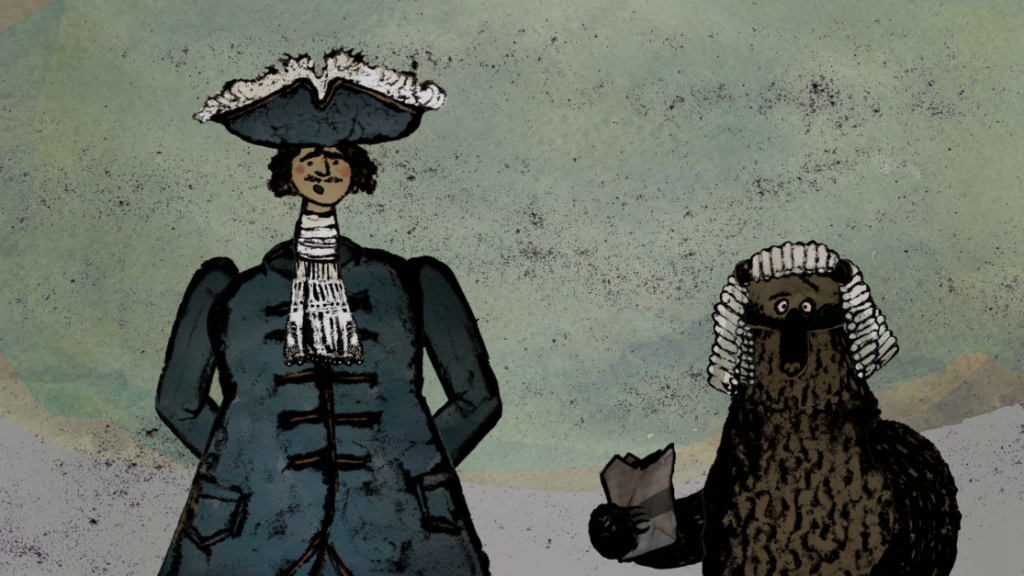 Young Russian tsar Peter the great with his unbridled energy, his burning desire to learn everything himself goes to Europe. Daring, brave, decisive, he takes up the construction of the fleet.
Apple Tree Man (dir. A. Vartanyan, Russia, 2020, 10 min., 6+)
An instructive humorous tale about the power of kindness and mutual assistance, based on English traditions. In some parts of England and Scotland, the oldest apple tree in the garden was called the Apple Tree.
Blanket (dir. M. Moshkova, Russia, 2020, 6 min., 0+)
In the far far North lives a very very grumpy Polar Bear. One day he receives an unexpected visitor...
Alaska (dir. O. Kuvaldina, Russia, 2020, 7 min., 0+)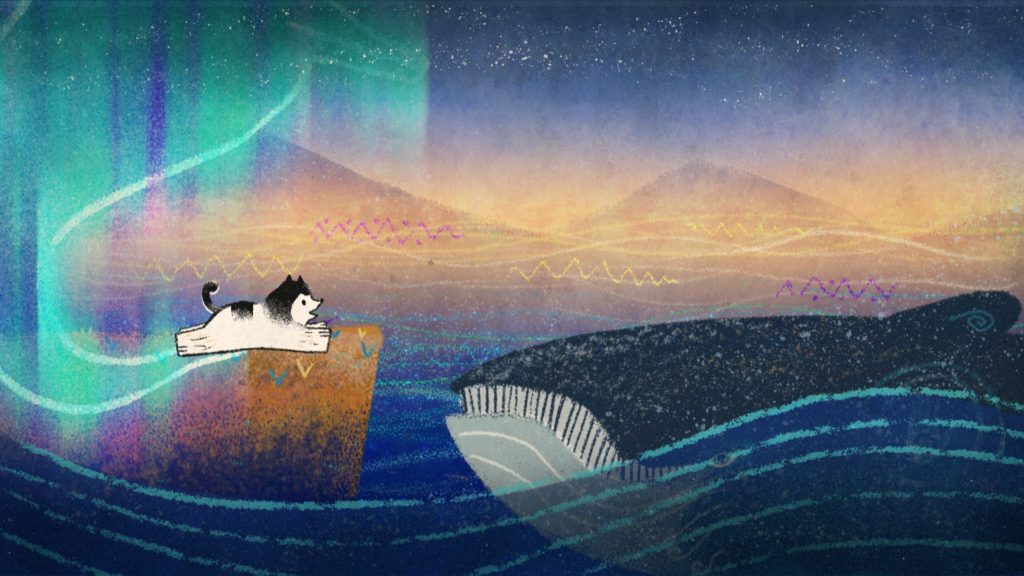 The film is based on Aleut folklore. Each area is filled with spirits, it has its own characters and purpose. This is a story about a husky puppy - the spirit of Alaska.
Chess (dir. A. Pochivalov, Russia, 2019, 6 min., 6+)
Unexpected clay chess game ...
Оrange cow, Hi, Nick (dir. T. Chernilevskaya, Russia, 2019, 6 min., 0+)
Kolya and his grandfather come to the city to visit Zo and Bo. Zo feels awkward in front of city friends Musya and Fedya for her simple friend and his village grandfather. But a big surprise awaits for her as Kolya's grandfather turns out to be a famous artist.
The Other Way Wolf (dir. I. Elshanskaya, Russia, 2020, 11 min., 0+)
The goat kid Finnik dreams of becoming a musician. Mom gives him a flute, but Finnik does not manage to play it at all. Wolf arrives to the village in his bike-house. He sings a song about what has changed, has become a vegan, musician and traveler, Wolf plays the flute and ukulele. Finnik wants the Wolf to become his teacher, but is this possible?
Fairy-teens, The evolution of the species (dir. N.Berezovaya, Russia, 2020, 11 min., 6+)
The Fairyteens often ask Letty to help them set up or mend their gadgets. Letty helps everyone, but does it her own way. The young fairies get into an argument. Fanty dreams of having a pet. She takes Letty's experimental pets ("infusorians") for a walk, but behaves irresponsibly and loses them.
Vezuha!, News from Lysogorsk (dir. A. Dyulgerova, Russia, 2019, 7 min., 0+)
Timoha had a friend Natasha at her summer house. But Natasha had a strict mother and never let her go with Timoha. She made her to weed the garden, play the piano and learn French…
Listen Papa! (dir. T. and O. Poliektova, Russia, France, Germany, 2019, 13 min., 12+)
A letter from a boy to his father shares all that had once been kept unspoken.
Snow Queen: The Keepers of Wonders Mysterious forest (dir. A. Korenkov, V. Nikolaev, A. Tsitsilin, Russia, 2019, 12 min., 0+)
The Snow Queen has sent her daughter Icy to spend time with friends Gerda and Kai. Mom has given Icy a snowy backpack full of all sorts of magic objects to help and protect her. Together, Icy and her friends will explore a world filled with magic, wonder and fun!
Nature (dir. I. Leterrier, France, 2019, 3 min., 0+)
In absence of humans, inhabitants of the forest reveal themselves in music.
The Lucky ticket (dir. S. Andrianova, Russia, 2019, 4 min., 6+)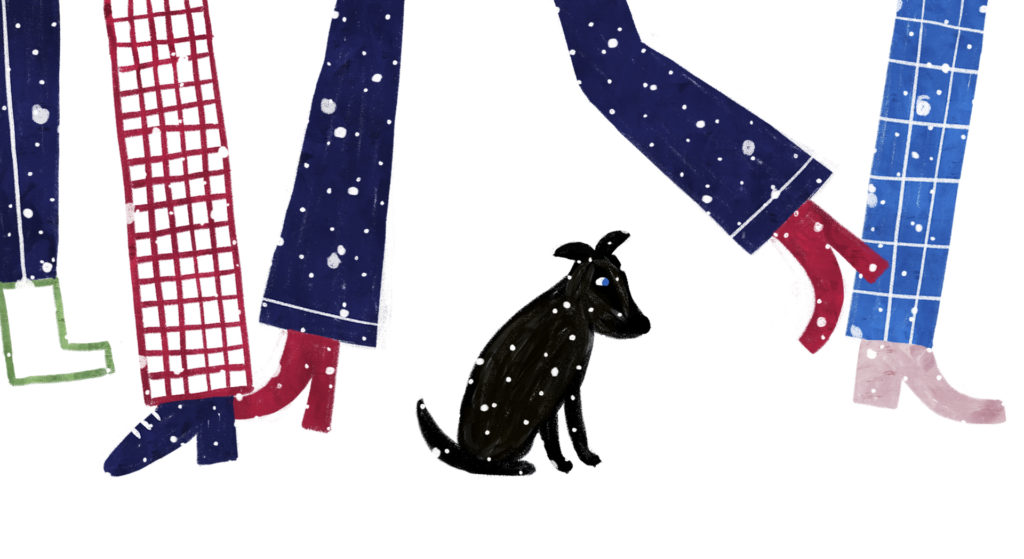 Big city is full of cars and hurrying people. Nobody cares about a stray dog. But what a luck! There is a kind soul among this general indifference. And now the dog has a mistress and the girl has a good friend.
Cat Masha (dir.E. Gavrilko, Russia, 2019, 13 min., 0+)
About the life and adventures of Cat Masha, who lives in the house of Uncle Seryozha, whose prototype is Sergey Savin, a children's writer from Kostroma, the author of fairy tales about Cat Masha.
The Closing Door (dir. L. Mrzlyak, Estonia, 2019, 4 min., 12+)
Music video that will take you on a mystical journey with the strokes of a brush and black ink.
Swing (dir. L. Skotnikova, Russia, 2019, 5 min., 6+)
«It don't mean a thing, if it ain't got that swing». If you have got jazz in your heart, it will break out sooner or later.
The Dessert (dir. Y. Tomilov, Russia, 2019, 5 min., 12+)
The Pear, the orange and the banana show off in front of the beautiful cherry. They fight for her attention, bother each other. But boasting and aggression usually lead to sad consequences.
Behind the Christmas Star (dir. N. Fedchenko, Russia, 2019, 15 min., 6+)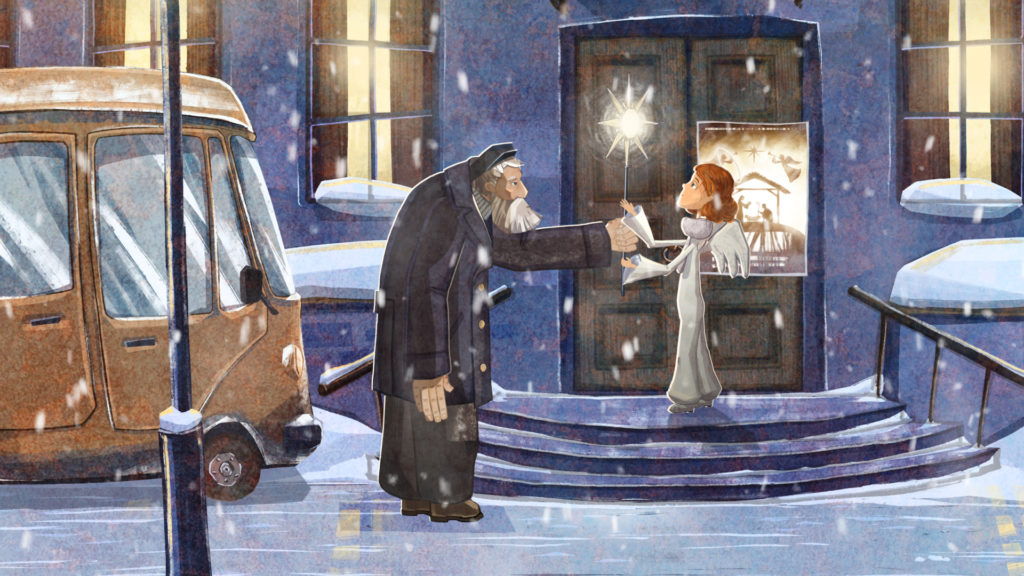 A Christmas story about a modern family, where the eternal miracle of love interferes with the loneliness of a teenager, uniting all relatives in the secret of the holiday
Wandering (dir. E. Gornostaev, Russia, 2019, 8 min., 6+)
Sometimes, while going through life, you lose yourself. You forget who you are, where you came from. What your dreams were and what you're doing now. You forget how to live and don't know what to do. This story shows, through visual metaphors, how lost can a person get while running away from themselves
The hero goes deep inside the endlessness of his own soul, to a weird place where life and death meet. And on this edge of "the unknown" he's about to remember how it all started and where it got him. He has to remember who he is, what is he running from and what's the point of living.
Nick the Inventor, Portrait of a best friend (dir. V. Oborvalov, Russia, 2019, 6 min., 0+)
10-year-old Nick is an inventor. On his 3D printer, he creates modern robots and endows them with artificial intelligence. Robots become Nick's friends and helpers, as well as active participants in his adventures.
Little big dream (dir. N. Bisyarina, Russia, 2019, 5 min., 0+)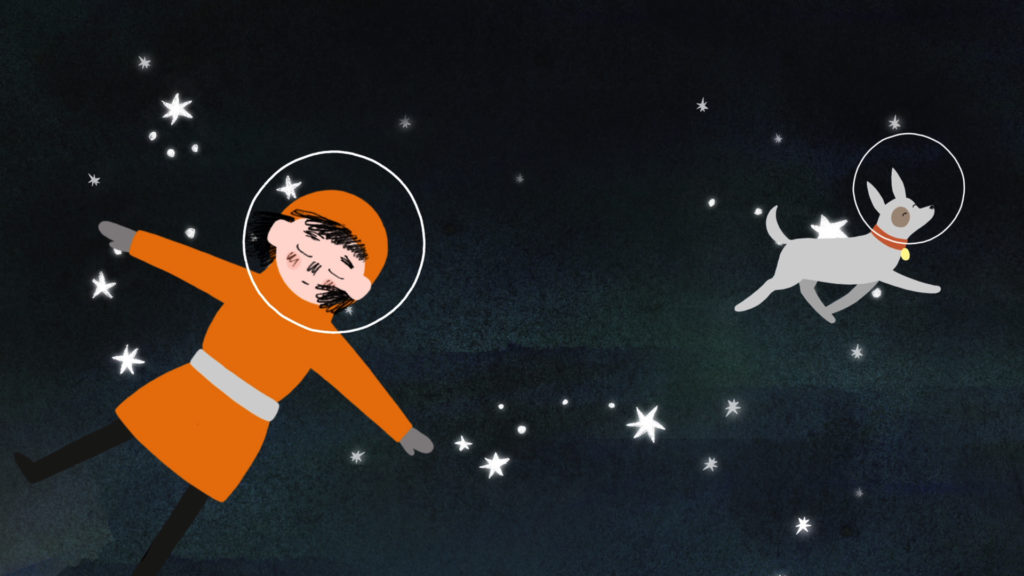 A man is allowed a big dream while he is little, then this right disappears from him somewhere. It is necessary to engage in serious, reasonable, mundane affairs. But even an adult without a big dream will not succeed in being happy. The film is about how a small child returned his dream to his mother.
Runmania (dir. D. Stolbetsova, Russia, 2019, 5 min., 6+)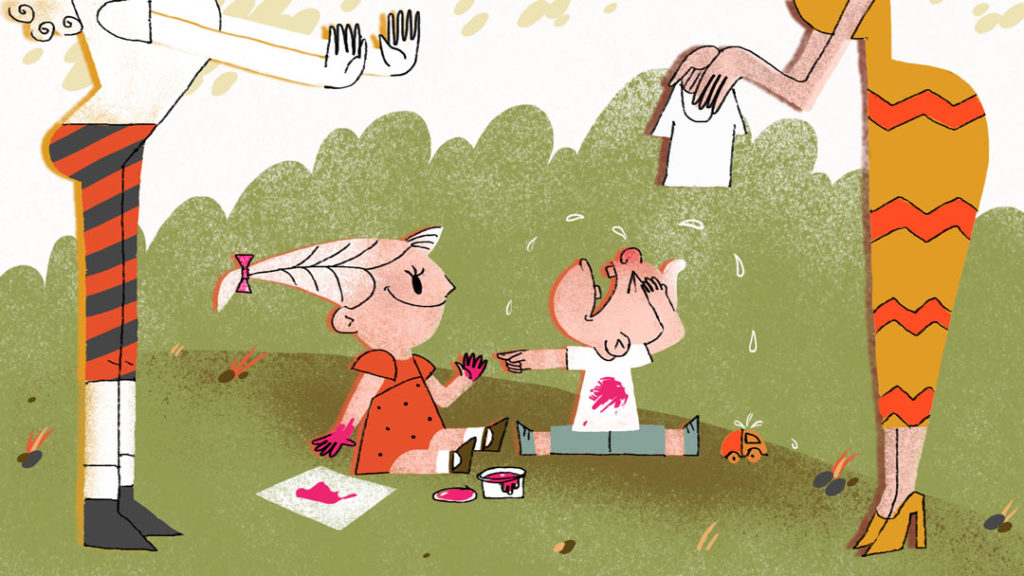 The heroine of the film runs in preparation for a marathon, but this is not a reason to remain indifferent to people! A funny story about the cycle of good that happened in a city Park.
How much does the cloud weigh? (dir. N. Bisyarina, Russia, 2019, 6 min., 6+)
The scientist is immersed in observing the clouds, counts their number, measures the distance from them to the ground, weighs the water from which they consist. He does his job well, diligently, honestly. But everything changes when there arrived a cloud that does not fit into its charts and tables.
Chasing Stars (dir. L. Aldofredi, Netherlands, 2019, 2 min., 6+)
Chasing Stars tells the magic journey of a young girl, who's looking for her home and own place in the world. The journey takes place in the Arctic and the main character is helped by a very special friend, a Beluga whale. The story is a fantastical and poetic representation of the inner journey and the struggles that each of us has to undertake in order to find his/her own place in the world.
I am a carrot (dir. Ch. Hang, Taiwan, 2019, 1 min., 0+)
When daddy says I am not a carrot.
Northern Lights (dir. K. Wang, Netherlands, 2020, 5 min., 0+)
A young Chukchi girl travels with her dog through the Siberian tundra to visit her grandmother. Soon they find themselves in trouble, and to survive in the wilderness she will have to realize that she, as Chukchi, has everything it takes to survive in nature. The reconnection of not only the modern and the traditional, but also of man and nature, lies at the heart of this homage to indigenous peoples of the North.
Beastly Robberies. Prado Museum (dir. M. Safronov, Russia, 2019, 13 min., 6+)
The mysterious disappearances of masterpieces from several world famous museums made a talented detective, an expert in the investigation of crimes in the field of art Murov and his permanent colleague Gavov, to think about a network of organized crime …
documentary film
The Crimea Battle (dir. V. Timoshchenko, Russia, 2019, 62 min., 12+)
The Crimea battle is undoubtedly one of the most complicated in concept and brilliant in realization operations in the whole world military history.
The film describes the battles for the peninsula starting with its defense of 1941-1942 up to its complete liberation in May 1944. The heroic history is reflected in real people's fates. The story about the peninsula battle is based on personal stories of soviet soldiers, our fathers, grandfathers and great grandfathers who participated in the battle.
God loves Porhov (реж. Забелина М., Россия, 2019, 37 мин., 12+)
Children with disabilities from the provincial town of Porkhov had no right to a future. After the orphanage all of them had to go to the psychoneurological boarding school for adults. Almost 20 years ago volunteers from Moscow came to the Belsko-Ustinsky orphanage.
Alexey Mikhailyuk was among them. The person who created the charity organization "Sprout" in the Pskov region. "Sprout" gives hope to those who did not have it. The hope that people who are not needed by their parents may have a future.
The Artek's Hardening (dir. T. Miroshnik, Russia, 2019, 52 min., 12+)
When difficult trials forge friendship and remain in memory as a romantic adventure. The history of the longest Artek shift (1941-1945)
Northern wind can be warm (dir. A. Golovkov, Russia, 2019, 60 min., 16+)
The hermit, philosopher- reindeer herder Alexander live alone for many years in the heart of the arctic taiga in Yakutia. Hundreds of kilometers of forest, mountains and tundra are his home. His life is an endless struggle for survival. Instead of a shop - there are mountains, instead of a refrigerator - a stream, instead of the Internet - a walkie-talkie. For 20 years he has not been to any city. But one day he wants to go on a world tour: to see Tibet, Rome, Australia. But now deer, nature and a dream - are all that he has.
Stay-at-home dad (dir. V. Khokhlov, Russia, 2019, 29 min., 6+)
Stories of men who decided to take childcare leave. What has changed in their lives? Among these men there are managers, doctors, drivers, and police officers, the representatives of the traditional male professions. How has the life of a man who refused to pursue a career and became a house husband changed? Why have just 2 percent of fathers in Russia decided to take childcare leave? The film tells several stories of our contemporaries.
Children of Football (dir. P. Ivanov, Russia, 2019, 50 min., 6+)
The film is dedicated to the Krasnoyarsk football club "Totem". The main characters of the film are pupils of the Krasnoyarsk orphanage #1, who have achieved incredible success in sport.
Palekh – back on the map (dir. A. Abramov, Russia, 2019, 22 min., 6+)
The small village of Palekh is a typical Russian province. Accept for one detail. Every tenth resident here is a painter. For locals the unique art of lacquer miniature used to be their bread and their fame. Times have changed. However, the spirit of creativity still inhabits this remote place. We invite you to join the journey to the unique village of artists.
Neseyka: the youngest daughter (dir. V. Marin, Russia, 2018, 44 min., 6+)
Meeting of the huge inhabitant of the free nature of the Arctic with people is always a bright, unusual event. One day female walrus Neseyka got sick and has been forced to come for the help to people. The ancient Indian saying and the Russian fairy tales tell us about the same: if you save an animal from the death, it will never forget it. Is it really so?
Ilya Kormiltsev. In Search Of The Whole (dir. A. Golikova, Russia, 2019, 56 min., 12+)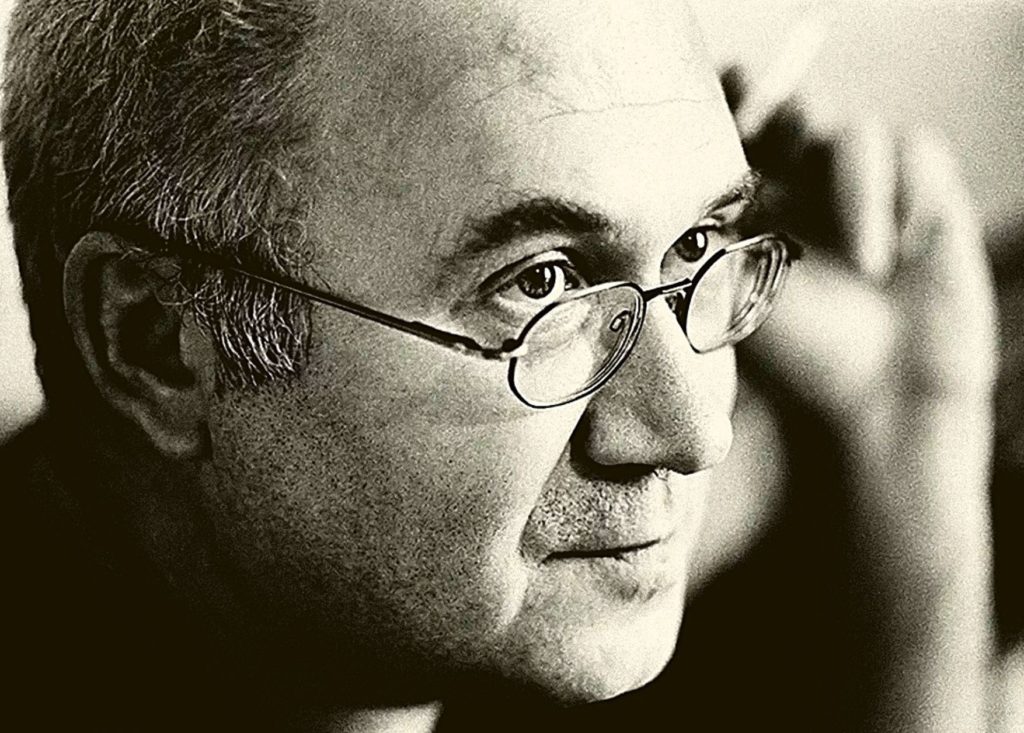 An outstanding poet, a brilliant translator, prose writer, essayist, a multifaceted publisher, a man of the broadest culture — Ilya Kormiltsev is widely known as the author of the texts of the Sverdlovsk rock band Nautilus Pompilius.
Like an angel (dir. E. Dubkova, Russia, 2019, 44 min., 12+)
A film about the dramatic fate of the theater actor and Director Andrey Dennikov.
The Air Comandante (dir. D. Artyushkova, Russia, 2019, 22 min., 0+)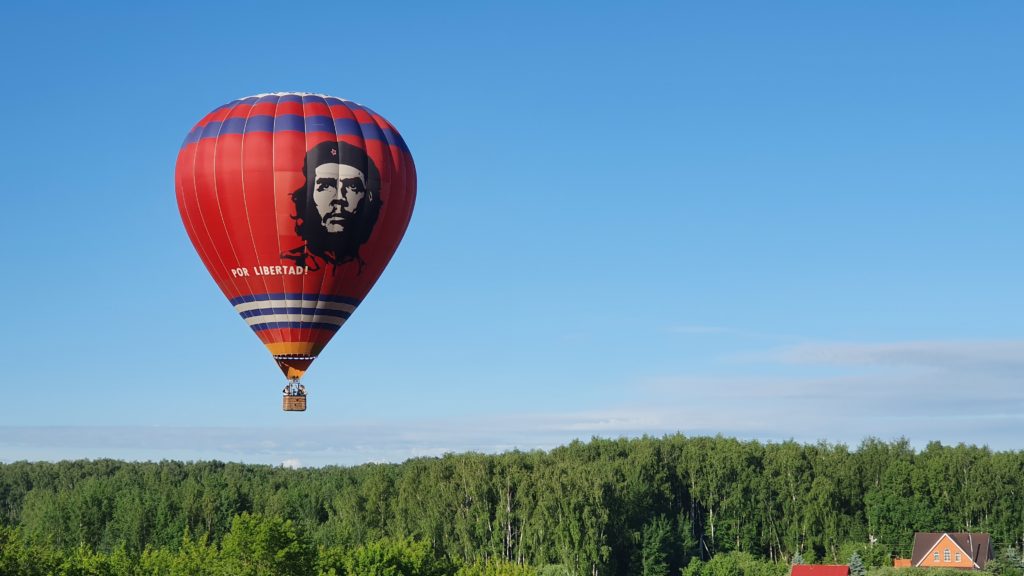 To become a pilot of a balloon, Igor went through a lot. This generation has everything you need for life. Will the children continue the work of the father? Or break the dynasty, because balloonists are not born?
Father Baikal (dir. M. Melnik, Russia, 2019, 86 min., 16+)
Dashi Namdakov, a world-famous sculptor from Buryatia, decided to make a main sculpture of his life – "Father Baikal" as a present for his Homeland. The sculpture was created to attract public attention to the environmental problems of lake Baikal. But will the Motherland accept the present of an "Asian Dali"? Can a piece of art stop the ecological catastrophe? These are the questions raised by the documentary film "Father Baikal".
Against the Stream (dir. G. Kurdyaev, Russia, 2019, 57 min., 12+)
A few weeks from the life of a young Paralympic Andrei Filippov (19 years old), a master of sports in swimming of the blind. Having met with Andrei in his small homeland, we will go along with him a short but important way – from home training in Volgograd to playing in Moscow at the Russian Cup. In this journey, we will try to get to know Andrey a little better and understand how he lives. Every day he has to overcome a variety of difficulties: moral, financial, health problems … Andrei was born an albino with 5 percent vision in that city where, according to him, being special is almost a crime. And from early childhood he was used to mockery and misunderstanding of his peers. All these years, Andrei has been opposing himself to the world around him, and swimming for him has become a way of fighting for a "place in the sun." In his case, this expression acquires an additional coloring, because direct contact with sunlight is contraindicated for albinos.
The Elephant of Okhansk (dir. M. Kudryashova, Russia, 2019, 45 min., 12+)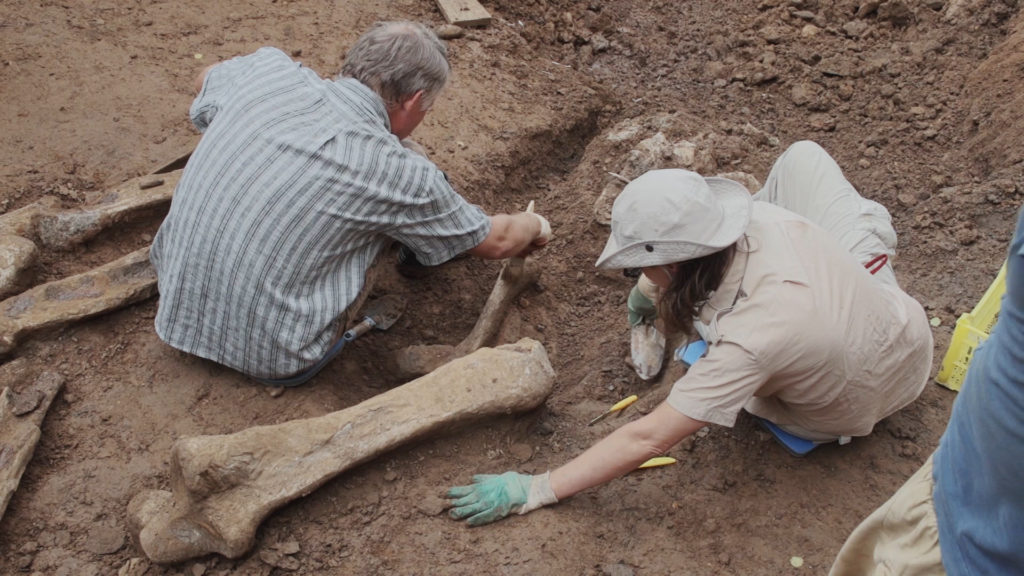 200 to 300 thousand years ago the banks of the river now called Kama were inhabited by mammoth's and elephant's ancestors. Presently fishermen have found the fossils of these in the steep banks of Kama. All of it started from there… In the film, you can see how the discovery of the trogonterii mammoth's fossils became the center of the social initiative for people from the nearest villages and even the Krai's administrative capital.
Mobile film
Great grandfather (dir. D. Shaulskaya, 2020, 4 min.)
The music video for the song "Great-grandfather" (music by Alexander Ermolov, lyrics by Mikhail Zagot) performed by the author of the cartoon. Based on the Great Patriotic War. Dedicated to two great-grandfathers, one of whom reached Berlin, the second went missing during the defense of the Brest Fortress.
War childhood (dir. A.Plekhova, 2020, 11 min.)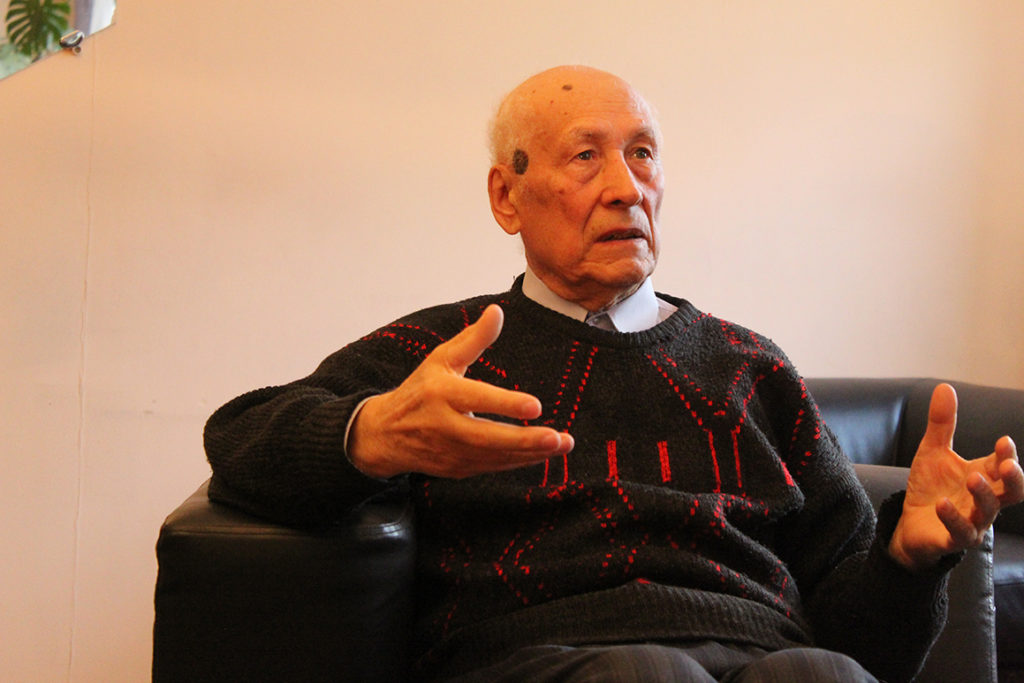 Vsevolod Dmitrievich met the war as a 4-year-old child, when he was still living in Kazakhstan. And then his aunt suggested that the whole family move to Siberia, where the probability of survival was slightly higher than in other parts of our country. Vsevolod Dmitrievich is an example of a brave and persistent person. Having experienced great hardships during the war, he did not lose his cheerfulness, did not give up on his dreams. Do not give up, go to the end. Even if it seems like you missed the moment. The most important thing is to believe!
Clean where they don't litter (dir. A.Isakova, 2019, 3 min.)
How many times have you littered? How many times have garbage not been brought to the nearest urn? And how many times have you thought about the consequences of your act? But it's true that if you daily begin to make a minimal contribution to the ecology of our city, to encourage other people to join, it will become truly beautiful and clean! Take care of our green planet, love it and it will answer you with its harmony, which is so important for our life!
Grandma's cactus (dir. Ya.Antsiferova, 2020,6 min.)
А story about an unusual hero and an unwitting witness to the tragic events of the siege of Leningrad-a cactus named Ivan Ivanovich.
Mom's smile (dir. A.Milonova, 2019, 4 min.)
Children tell stories of why their mothers smile. Little heroes who notice touching little things. After all, a mother's smile is the most touching thing that can be.
Healing night (dir. P.Zabrodina, 2020, 11 min.)
Compassion is the best human feeling. Often, only compassion can help a person in his grief. At night, the elderly woman had nightmares about her experiences during the war. In a dream, she talked and called for help. During the day, in household chores, she forgot about her illness, but at night her memories spilled out. During the holidays, her grandson Grisha did not come. He is thinking about how to help his grandmother...
Field mail (dir. Yu.Tyulyupa, 2020, 2 min.)
In June 1941, in the first days of the war, more than 5 million people were mobilized into the army. Each of them needed regular contact with the family, news to relatives and greetings from home. Uninterrupted communication is the most important condition for high morale of soldiers. It is hard to imagine how the war would have developed if not for the 6 billion letters delivered by mail over the years.
Miracle (dir. E. Shushenacheva, 2019, 8 min.)
There are people who think that an animal is a toy. You can throw it away or change it for another one. One such case is told in the film. A stray dog did a magical thing – joined the family and was pleased with the sad soul.
Debtor (dir. S.Dorokhin, 2019, 4 min.)
The girl is in debt, and the librarian doesn't want to give her a new book. But thanks to her granddaughter, she gives in to the request of Anya, who finds a book in the reading room. But the book is busy. Anya is very much helped by the story of an unknown grandfather about his life.
Skibidi (dir. T.Spryzhkov, 2019, 2 min.)
Uncle Zhenya teaches children aircraft modeling in the Technopark "Create-Mountain". We will see the whole working day of uncle Zhenya.
103 (dir. B.Nikishin, 2020, 3 min.)
The main character Senya wants to be a racer, but because of lack of money, he does not succeed. Senya meets a friend who offers him to become an ambulance driver, and he agrees. With his skill in driving, he saves the life of a young girl who had an accident. The main character understands that being an ambulance driver is much more important than a racing driver. The film reveals traditional universal values, friendship, professionalism and meaning of life.
Garden tricks from the Siberian village (dir. A. Yurochkina, 2020, 15 min.)
Each person tries to make his life easier and more interesting. We now spend a lot of time in the garden. To make this time enjoyable, you need to watch this video and remember all the garden tricks!
The non-competitive program
Feature-length film:
Childhood Times (dir. A. Kim, Russia, 2018, 107 min., 6 +)
The plot of the film is based on the incredible movements in time. Every time the action takes place in Yekaterinburg and its surroundings. We can see rear Sverdlovsk during the war, Yekaterinburg on XIX and XVIII centuries, "dashing 90s" and the years of the civil war, the time of stagnation. The action starts on 500 years BC in time when the Smiths-the Itkul culture of metallurgists which are famous of bird-shaped idols lived on the middle Urals. The film "Childhood Times" tells about the meaning of every period of time, about how precious life is and about the joy of childhood in any era.
Feature short film:
One Sea Mile (dir. P. Shcherbatyuk, Russia, 2018, 7 min., 6+)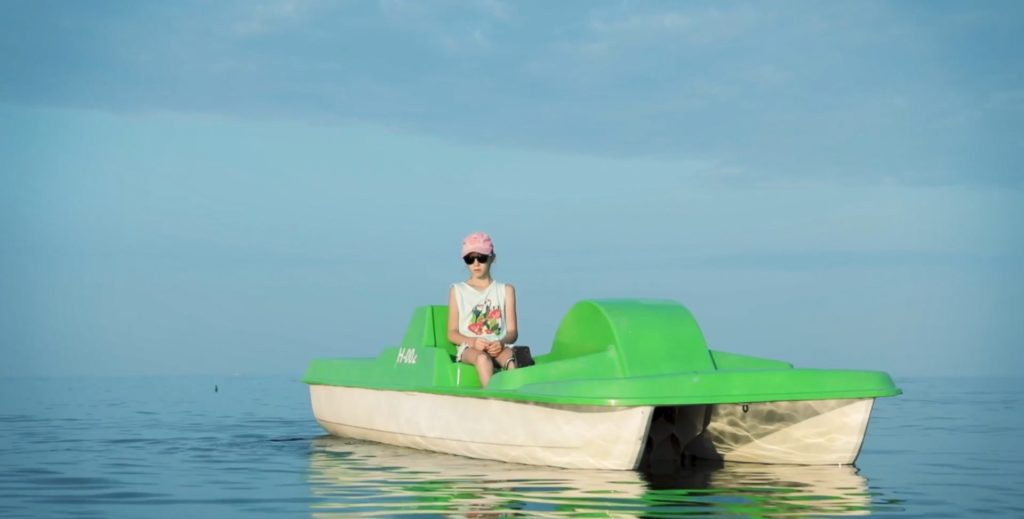 Children on the catamaran are drifting out to sea. Now, to be saved, they have to draw upon their own resources.
2077 (dir. I. Zimin, Russia, 2019, 19 min., 6 +)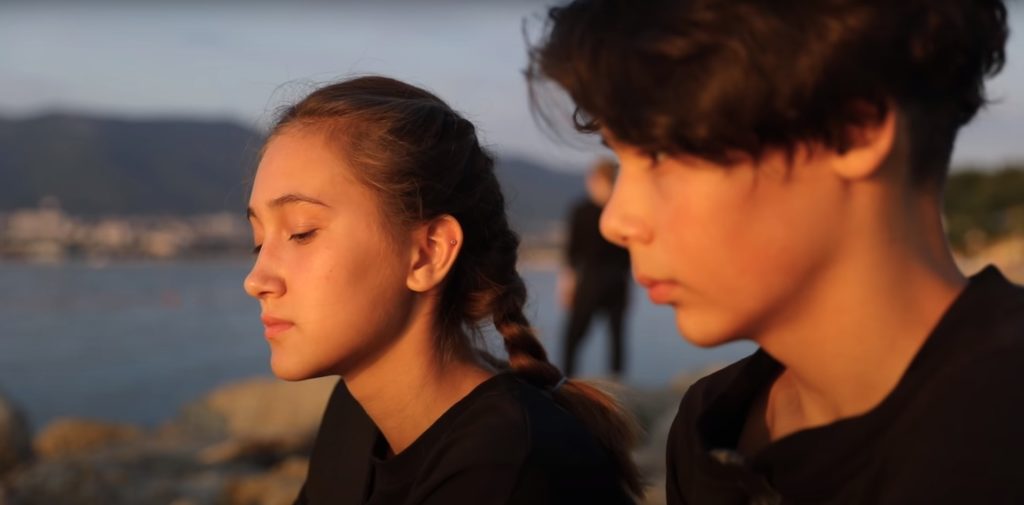 The year 2077. Artificial intelligence chooses people's destiny. Aaron and Lina have been friends for a long time. But the time has come for Lina to fly to another planet forever. And now only love can help Aaron to change this cruel technological world.
Challenge Accepted (dir. O. Zakharov, Russia, 2019, 18 min., 6+)
Every man dreams of realizing his dream. It's not only important to move on but also never stop believing in yourself even when there's no one to support you nearby.
Kinolove (dir. P. Shcherbatyuk, Russia, 2018, 15 min., 6+)
Pete arrived at the health camp and fell in love with Anne. Anne isn't interested in him, she is just dreaming of becoming an actress. Pete and his friend Andrew decided to make a film starring Pete and Anne. At the end of shooting their feelings become mutual. Andrew, who was skeptical, has found, after all, the one he was ready to make a new story about.
Animated short film:
The Pirate school, series "Galerotherapy" (dir. A. Lebedev, Russia, 2019, 11 min., 6+)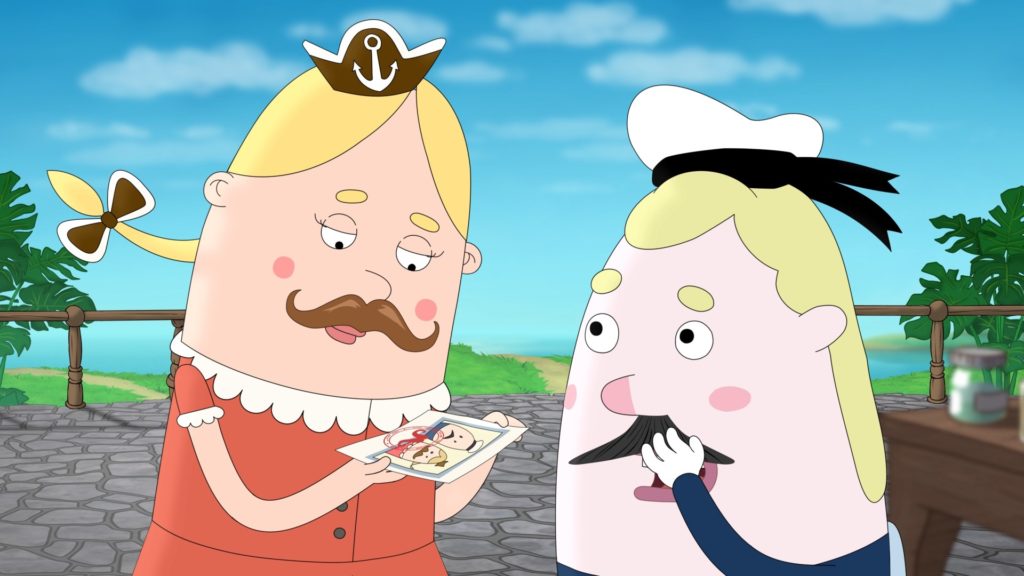 The conflict between teachers and students in the right pirate school is solved simply. Both are sent to the "galleys"...
The King and the Pear (dir. A. Voronina, Russia, 2019, 5 min., 6+)
It's a story about a young King who's generosity was rewarded.
Ah yes Pushkin! (dir. R. Sharafutdinov, Russia, 2018, 4 min., 0+)
The story of a careless schoolboy who met Pushkin.
Splyushka (dir. Sinkevich R., Russia, 2018, 3 min., 0 +)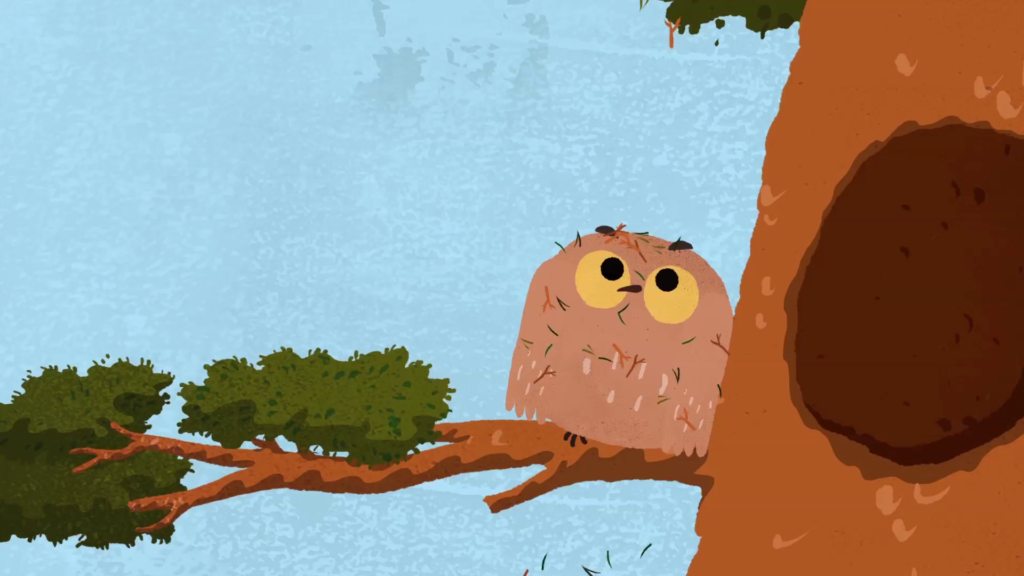 The little owl-splyushka really wants to sleep during the day, but she cannot sleep well because of her noisy neighbors.
The Squared Zebra, series "A Message in a Bottle" (dir. A. Alekseev, Russia, 2019, 6 min., 0 +)
Animals catch a strange bottle in the sea. If you shake it, the bottle will rustle - a rustling sound. And if you turn it over, then a ringing ring will ring. An argument begins about what it really is. And only a zebra in a cage finds a compromise - a rustle-beetle! It's also bottle mail.
"Vezuha!, Cinema with bananas" (dir. D. Ivanov, Russia, 2019, 7 min., 0+)
Timothy, mom and Keith go to the cinema, but the cinema is very unusual.
A Tiger with no Stripes (dir. M.R. Reyes, France, Switzerland, 2018, 9 min., 6+)
A little tiger decides to take a long journey in search of his stripes.
Red-Balloon Willie (dir. Ch. Cheng, Taiwan, 2018, 11 min., 6 +)
Near the small pond, the red balloon Willie lives with his best friend, Tony. They are the most famous good boys. Red Balloon Willie likes to play with Ruby, the most beautiful girl in the forest. The forest is a wonderful big family.
Captain Al's adventure (dir. Ch. Cheng, Taiwan, 2018, 11 min., 6 +)
Today is Sunny! Captain Al is going to sail with friends. They will explore treasures everywhere. Get your sunglasses ready, let's go!
Uncle Teo Cat&Dog - The mystery of the purple spot (dir. A. Voronina, Russia, 2019, 7 min., 0 +)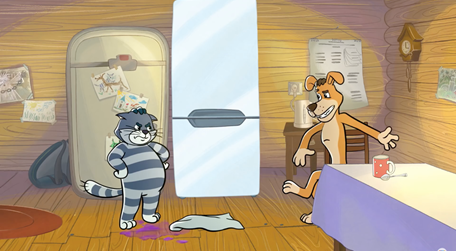 In the morning, Matroskin sees a purple spot on the carpet in the room. Ruined in the yard pyramid of firewood. Matroskin wipes off the stain. Uncle Fyodor is stacking firewood by the barn. Morning again. There is a purple stain on the carpet. Uncle Fyodor decides to install video surveillance, to understand what happened at night. And again morning ...
Documentary film:
"The white guard". The birth of a novel (dir. K. Zakharov, Belarus, Russia, 2019, 60 min., 12 +)
The story of the creation of the novel by Mikhail Afanasevich Bulgakov "The White Guard". The idea. The embodiment of the conceived. Seal of the novel. Staging in the theater. Political intrigues. Confrontation Bulgakov - Stalin.
Thanatolog (dir. E. Dubkova, Russia, 2018, 45 min., 18 +)
Artem Ulyanov works as an orderly in the morgue. And writes books that are published by major publishers.
White silence (dir. B. Dvorkin, Russia, 2019, 36 min., 12+)
Some 80 years ago ship radios were imperfect and radio communication unreliable. Air horns were a much more widespread option. One prolonged blast called for attention, one short blast signalled a change of course to the right, and two short ones meant a change of course to the left. Prolonged blasts and continuous bell tolls meant disaster. The person whose story we want to share has a trained ear for these horn tunes. He spent his entire life at sea, and not any sea. He worked in extreme north. Nikolai Evgenov was a sailor, hydrographic surveyor, member of the Russian Geographical Society, a man whose name can be now found on maps of the Arctic.
SPECIAL PROGRAM FOR THE 75TH ANNIVERSARY OF THE VICTORY IN THE GREAT PATRIOTIC WAR:
Rzhev (dir. I. Kopylov, Russia, 2019, 113 min., 12 +)
The film shows the events of February 1942 that took place during the battle of Rzhev, which is considered one of the bloodiest in world history. The Red Army, after several months of fierce fighting, finally knocks the enemy out of the village of Ovsyannikovo, which is worth huge losses – only a third of the company's personnel remains. Exhausted to the limit, the soldiers are waiting for reinforcements, but the order comes from the headquarters – to hold the village by all means, and this is equivalent to a death sentence. The company commander comes across a difficult choice - either to lose the remnants of the company, fulfilling a meaningless command order, or to withdraw his men from the mortar fire, but at the same time to leave the occupied positions and go to court for violating the order.
Night Witches (dir. G. Breski, Sweden, 2008, 58 min., 12+)
Bravest women in world history, the Soviet female bompilots during Great Patriotic War.
I Stop Time (dir. G. Breski, Sweden, Ukraine, Russia, 2014, 81 min., 12 +)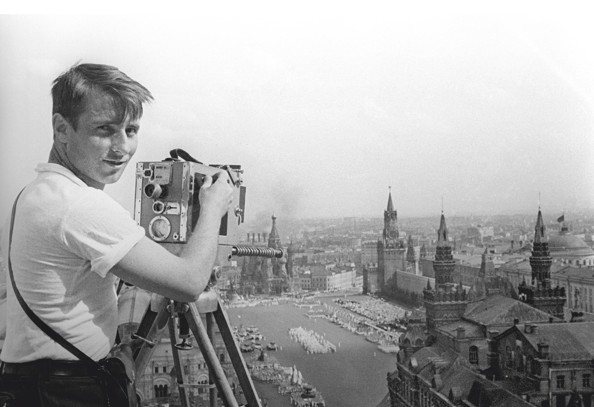 This is a unique testimony from the Second World War. Vladislav Mikosha is a young cinematographer. One beautiful summer night his life completely changes. Hitler's troops attack and soon he is in the war documenting unimaginable atrocities. He puts the camera up as a shield and miraculously survives. I Stop Time is built upon Vladislav Mikoshas own words, as he expressed them in his diary during the war. His words are combined with his images - photos and films.
Unknown Fates of War (dir. M. Zharimbetov, Kazakhstan, 2016, 20 min., 12+)
The father of one of the participants in the film, the historian of secondary school No. 41 of Shymkent Omir Shynybekuly, was captured by the German during the years of World War II. In 2016, a trip was made to the Central Museum of Prisoners of War in Lambinovice. The purpose of the trip was to restore the names of the missing Kazakhstani soldiers.