Special guests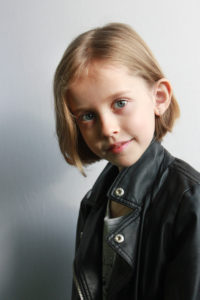 Vitalia Kornienko
(Russia)
Vitalia is a film and voice actress.
She has participated in more than 80 films and has duplicated
and voiced more than 20 roles in foreign films and cartoons.
Vitalia is the Award Winner of the International festival of films for children and youth "Zero Plus" for the leading role in the film "The Girl and the Wish Tree" by Alexandra Lupashko; the Award Winner of the 38th International Student Festival of the Gerasimov Institute of Cinematography for best actress; the Award Winner of the "Film magic" for the best child artist; the Award Winner of the "Actress of the Year" (film) of the 1st National Prize "Talented Kids Awards 2019"; Special Jury Award Winner (a grant of the "Blue Bird" for the development of creative abilities (6th season).
Some of the latest film works are "Ice 2", "Better Than People", "Cipher", "New Year Renovations", "Retribution", "Hold My Hand" and others.
Some of the latest works in the dubbing are "Anna's Secret World", "Frozen II", and "Proxima".
Gunilla Bresky
(Sweden)
Ms Bresky is a journalist and director, who lives in Luleå, Sweden.
Gunilla has made several award-winning documentaries about the unknown history of World War II, including "Blood Road", "A Gray Blanket with Embroidered Flowers", "Night Witches" and "I Stop Time".
Her films have received many awards at film festivals around the world, such as Tromsø (Norway), Telluride (USA), Krakow (Poland), Biarritz (France), Sevastopol and St. Petersburg (Russia). She has received the Grand Prix at the festival "Northern Character" in Murmansk three times.